Services
Geneva Cleaners Services
For over 50 years, Geneva Cleaners has provided dry cleaning services to Geneva and the surrounding communities, including Batavia and St. Charles. We are dedicated to reducing our environmental footprint in our offerings such as; car hop drive-up service, express bag service, same day service, shirt service, drapery cleaning, wedding dress cleaning, wedding dress preservation, alterations, tailoring, fire restoration services, and more. We do this by using low-impact cleaning products, state of the art machines, and reduction in excessive paper and plastic waste with increasingly popular "Express Bags".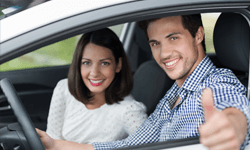 Car Hop Drive Up Service
Folks are on the move and time is always in short supply. We understand how valuable your time is, which is why we offer our Car Hop Drive Up Service. There is NEVER any extra charge for our Drive Up service. Our Car Hop attendants will run right out and wait on you — in your car! You never have to set foot in our shop if you don't want to. Simply sit in the comfort of your car and we'll do the rest! We take drive through service to the next level. We have the capacity and staff to handle four cars at once. On your way to work or on your way home, our prompt, efficient and courteous Car Hop staff will have you looked after in a flash! Geneva Cleaners provides every Car Hop Drive Up Service customer with a high denier laundry bag to make the hand off quick and easy. Upon your return, our staff will carry out your freshly cleaned and pressed clothes in weather proof bags and hang them with care in your back seat.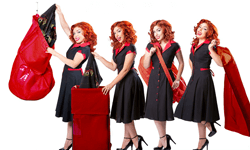 Express Bag Service
Save time with our Express Bag Service. Let us set you up with your own customized laundry bag to speed up the drop off of your cleaning. We will attach your name and garment preferences along with your own personal bar code for tracking of your order while at Geneva Cleaners. This system works well while using our walk-in front counter as well as making your stop a snap while using our Car Hop Service. Stop by for your FREE express bag — know that your preferences are always with your items even when you are not.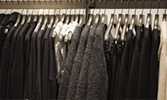 Same Day Service
When you are in a rush or have a fashion care emergency, we are here to serve. We can have your entire order cleaned, pressed and ready to go the same day it's dropped off (Monday through Friday only). Just have your order in before 12:00 pm and we'll have it ready to go by 4:00 pm. Rest assured, not only do we work fast but we also work accurately. Spots and stains will be removed and everything will be pressed to our usual high standards. Quick does not mean compromising quality.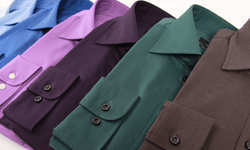 Executive Shirt Service
At Geneva Cleaners we launder your shirts "In House" in our state of the art shirt laundry. Attention to detail is the key. We carefully inspect your shirt for stains and pre-treat the shirt for laundry. During the laundry process we take great care in using high quality detergents and make certain your shirt is cleaned to perfection. After cleaning, your shirt is pressed in a four step process and inspected once again for quality. We want your shirts to be perfect, from collar to cuff and all the buttons in between!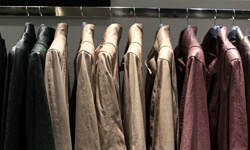 Household Fabrics
Draperies, decorative pillows, comforters, blankets, and quilts all fade into the background of our homes and become part of the scenery. While these items brighten our homes, they are collecting dust, grime, food crumbs, and stains. At Geneva Cleaners we have the knowledge and equipment to help you care for your household items so you can enjoy them even longer.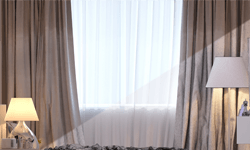 Draperies
Draperies are a major investment as well as a major part of your decor; they are often left hanging for years before they are taken in for cleaning. In time, soil and dust in the room, as well as pollutants from outside, may soil the drapes. Water from condensation on the window, humidity or spilled liquids causes the soils to disperse, leaving water stains. Many of these soils and water stains can be removed through our careful cleaning practices. And if cleaned regularly, some may even be prevented. Ask Geneva Cleaners about your drapes before you decide to have them cleaned. Sun and weather play a role in the wear and tear of your drapes, as well as interior elements such as air circulation, dust, and yes, even pets and children. You can trust Geneva Cleaners to clean your window treatments with caution and care and keep them looking their best. Geneva Cleaners can work together with you to get the most out of your household items. The best way to prevent excessive damage or fading is to rotate a few different sets of drapes, blankets or comforters periodically or with the seasons and ensure they are cleaned BEFORE storing them. This will not only brighten the look of your home but will ensure that you get the most mileage out of your household items.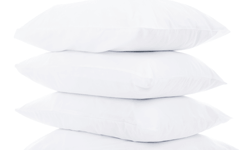 Pillow Services
Does your pillow poke you in the back of the head more often than Mrs. Smith did way back in grade school? Are your down filled pillows flat and lifeless? Broken feather shafts can be like sleeping with a porcupine. Even the finest duck and goose down can clump up and make your favorite (and expensive) down filled pillow feel like you are sleeping on a bag filled with rocks. Our pillow cleaning process will make all those problems go away. We take pillow cleaning seriously. We don't just clean your pillow, we RESTORE it! We begin by opening the ticking of your pillow and removing all of the contents. We keep your pillow contents separate from all others because we only work on ONE pillow at a time. We tumble the down and carefully comb out all the broken feather shafts (say good bye pokey pillow). During the tumbling, we also comb out and break up all clumps of down (say good bye rocky lumps). Next, the feathers are sterilized so they are germ and odor free. The final stage is to replace your old worn out pillow ticking with brand new feather and down proof ticking.
We literally rebuild your pillow!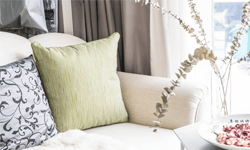 Decorative Pillows
The coverings of decorative pillows are often made with upholstery fabrics or made to match draperies and other home furnishings. Most of these items are not supposed to be cleaned unless the manufacturer recommends a procedure. This is a task best left to Geneva Cleaners, as our experience with such items can help you get them clean without destroying them. We're here to help … just ask us!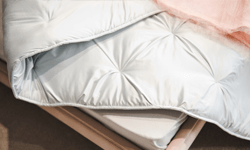 Comforters, Blankets & Quilts
These rarely become soiled but sooner or later they will require cleaning. Geneva Cleaners can process your comforters and quilts and get the dust and grime out of them safely. Handmade quilts are especially susceptible to dye bleeding since the fabric components of the quilt may vary and should be left to the professionals. We are also skilled in the methods of cleaning blankets to preserve their heat retaining qualities and appearance. And remember…it is best to keep comforters, blankets, and heirloom quilts out of direct light to prevent irreversible damage to the fabric.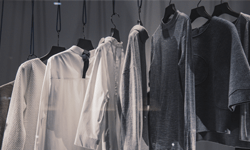 Fire Restoration Services
When disaster strikes, we are here to make things right again. Fires and floods happen. While we hope it never happens to you, if it does, we have an entire division devoted to restoration. Geneva Cleaners is a member of Certified Restoration Drycleaning Network.
CRDN is an international organization of textile restoration specialists serving the insurance industry, contractors/contents cleaning companies and property owners. Our experienced, highly trained textile cleaners specialize in insurance restoration, laundry and drycleaning services for all types of loss. Adept at restoring garments and textiles damaged by fire, smoke, water or exposure to mold and other contaminants, CRDN members offer an effective, efficient and proven solution. Contents are the largest and fastest growing category on insurance claims and more importantly, clothing and fabric items comprise the largest component of contents at 23%.
At Geneva Cleaners Restoration/CRDN, we can restore items beyond just garments :
Shoes, Belts, Purses
Window Treatments
Rugs
Linens, Towels, Bulk Laundry
Wedding Gowns
Leathers, Suedes, Furs
Stuffed Animals … and more!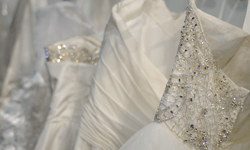 Wedding Gown Cleaning, Preservation, and Heirloom
Did you know that the specialists at Geneva Cleaners are experts in the preparation and preservation of Wedding Garments? That's right, we can help your bride and bridal party prepare for the big day by cleaning, finishing, and last minute touchups or alterations. After the last handful of rice has been thrown, we are here to preserve that dress for a lifetime. Ask about our heirloom boxing the next time you are at the counter.
And don't forget about heirlooming other garments such as:
Christening Gowns
Varsity Jackets
Flags
Antique Quilts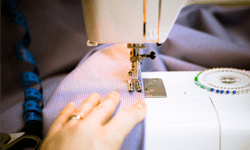 Alterations & Tailoring
Be sure to stop in and ask about our alterations and tailoring service. At Geneva Cleaners, alterations and tailoring is done the way it ought to be — quick, convenient and affordable. No need for an appointment — just stop on in! With over 40 years of impeccable alterations and a reputation for unsurpassed quality, we, at Geneva Cleaners, are out to change your idea of professional tailoring.