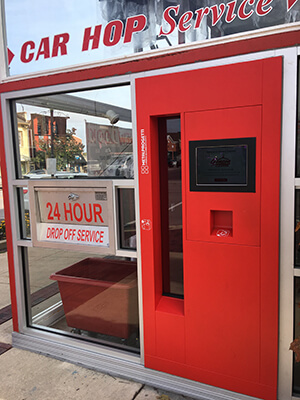 24 Hour Kiosk
Need to drop off your cleaning after hours? Now you can, using our 24/7 Drop Off Kiosk. This modern concept in automated dry cleaning allows you around-the-clock access. Saving you time and headaches if you can't make it to us before we close.
Car Hop Drive Up Service
In a rush, don't have the time to park and come in? We get it!! Which is why we offer our complimentary Car Hop Drive-Up Service. We provide each Car Hop customer with a high denier laundry bag to protect your clothing and make the hand off easy. Our staff will come out to your vehicle and pick-up or drop-off your dry cleaning.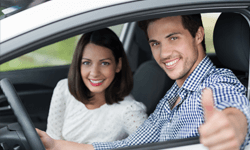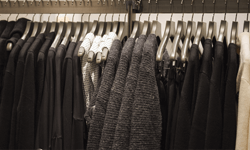 Same Day Service
When you are in a rush or have a fashion care emergency, we are here to serve. We can have your entire order cleaned, pressed, and ready to go the same day it's dropped off (Monday through Friday only). Just have your order in before 12:00 pm and we'll have it ready to go by 4:00 pm. Rest assured, not only do we work fast but we also work with great care and quality. Spots and stains will be removed and everything will be pressed to our usual high standards. Quick and convenient does not mean compromised quality!