5 Tips for wedding dress cleaning and preservation
Your wedding dress is one of the most important and memorable garments in your life. Whether brand new or passed down from generation to generation, wedding dress cleaning and preservation is a vital aspect of ensuring your dress remains as beautiful as the day you wore it.
From the experts at Magic Touch Cleaners, who have been carefully tending to wedding gowns and other wedding attire throughout the San Diego area for 25 years, here are the five most important tips to keep in mind for both wedding dress cleaning and wedding dress preservation!
1. Time is of the Essence
For optimal cleanliness and preservation, get your wedding dress cleaned ASAP! The day after your wedding is best, but the longer you wait, the higher your risk of lasting stains. If you push it past one month, you may regret it, so hand it off to your maid of honor or another loved one to have it taken care of while you head off to your honeymoon!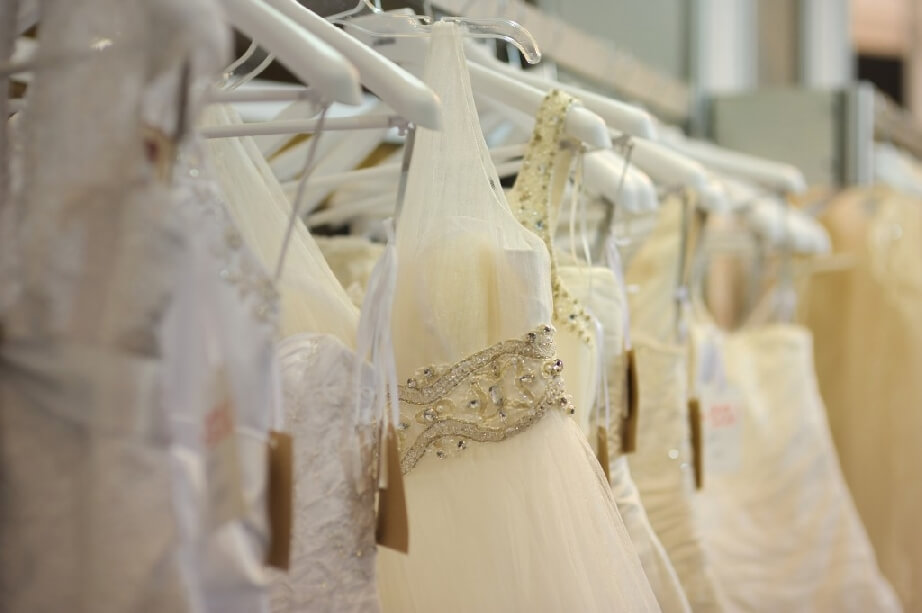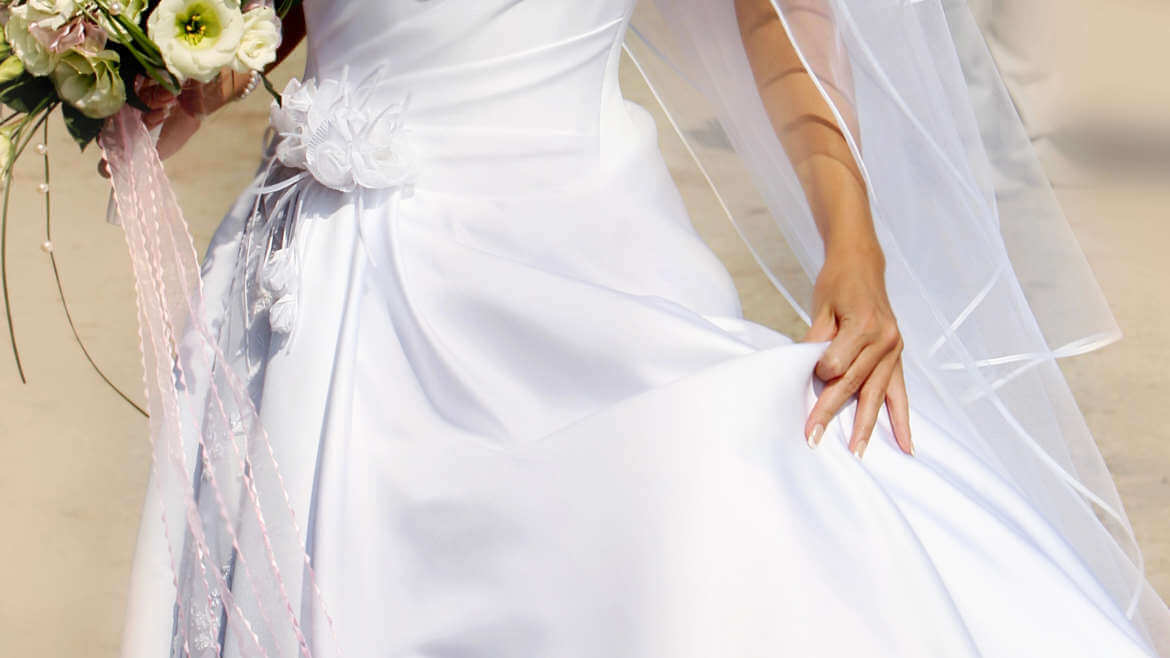 2. Find an Airtight Wedding Dress Box
When it comes to wedding dress preservation, an airtight wedding dress box is your best friend! It keeps the moths away and reduces the deterioration of delicate threads and fabrics during long years of storage. With a proper airtight storage container, your wedding dress will appear brand new no matter how long it's stored!
3. Store Your Wedding Dress in a Cool, Dark Place
You've heard this advice before for a number of household items, and your wedding dress is no exception! Long exposure to excessive heat or cold can have a detrimental effect on the delicate fibers of your wedding dress. Likewise, extended exposure to light—even artificial light—can cause your prized heirloom to discolor over time. So keep your wedding dress tucked safely away in a cool closet or other dark storage area and it'll remain safe for years to come!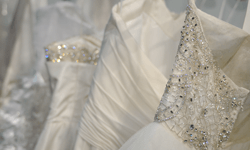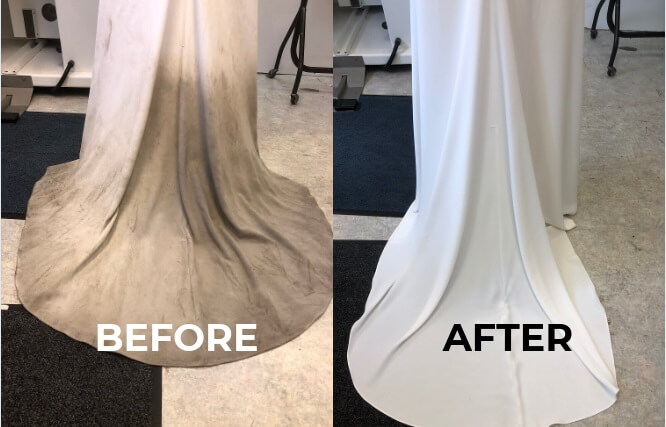 4. Don't Try to Treat Stains Yourself
It's easy to start panicking when you see that wine or food stain marring your prized possession, but don't worry! Professionals have the tools and experience required to make your wedding dress as good as new. But whatever you do, don't wait—the sooner you clean your wedding gown, the better!
5. Find a Specialist
Just because they're a dry cleaner doesn't mean they specialize in wedding dress cleaning and preservation! In fact, dry cleaning and wedding dress cleaning are completely different skills. Find an established dry cleaner who has specialized experience with rare, delicate, antique fabrics and garments. Wedding dresses are unlike any other attire, and they require a specialized level of TLC to return them to pristine condition and keep them that way!