Here's a tried and true method for processing 100 percent cotton duvet covers.
Check to see if the item contains a label detailing care instructions. If it does, then follow the manufacturer's instructions for processing. If the item does not contain such a label, then tests should be performed to determine the best method of cleaning.
Bedding items such as duvet covers tend to have water-soluble soils. In addition, since 100 percent cotton fabrics have a tendency to absorb impurities from the solvent or discolor in drycleaning, washing may prove to be the best procedure. You may wish to measure the duvet cover prior to processing so you can attempt to block it back to its original dimensions.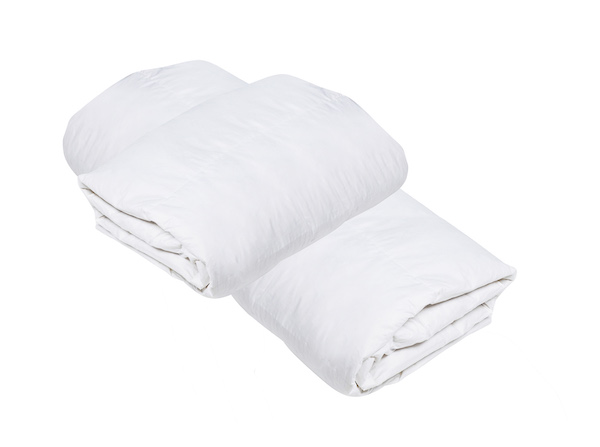 Test the duvet cover for colorfastness to water and detergent in an inconspicuous area. It is best to test with the detergent that you intend to wash the duvet cover in, because this will deliver the most accurate results. If the color tests OK, then machine wash on a normal cycle using warm water and the pre-selected detergent. (Hot water may cause some shrinkage.) Starch may be added in the final rinse to add stiffness and body.
If a smooth, hard finish is desired, press the duvet cover on a laundry hothead press, taking care not to allow plastic fasteners or metal zippers to be closed in the head of the press. For a softer finish, tumble dry on a cotton setting and press as you would any cotton fabric.