Spilled coffee on your shirt at 8am, or dropped your lunch on accident and now you have a lovely dressing stain. We launder your shirts in-house with our state of the art laundry systems.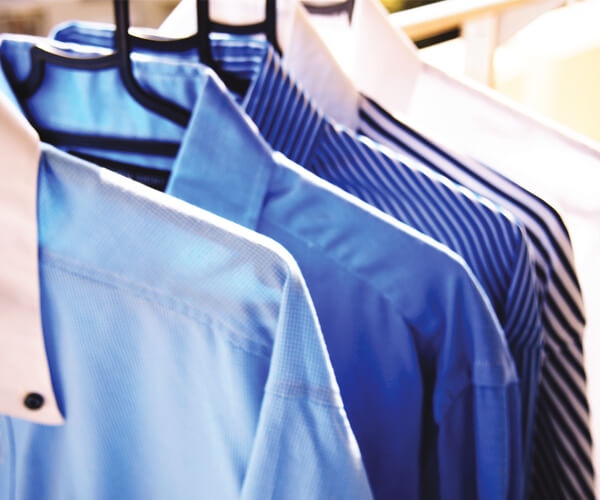 Attention to detail is always paramount. We carefully inspect your shirt for stains and pre-treat before cleaning. We want you looking your best at work everday!
During the laundry process we take great care in using high quality detergents and make certain your shirt is cleaned to perfection. After cleaning, your shirt is pressed in a four step process and inspected once again for quality.
We want your shirts to be perfect, from collar to cuff and all the buttons in between!
We provide many other services as well, leather & suede, pillows, draperies, comforters, blankets and more!
Drop your items off today!