Heads Up for this dress: Ann Taylor Loft Dress
Brand Name: Ann Taylor Loft
The garment: A black, tan and cream dress made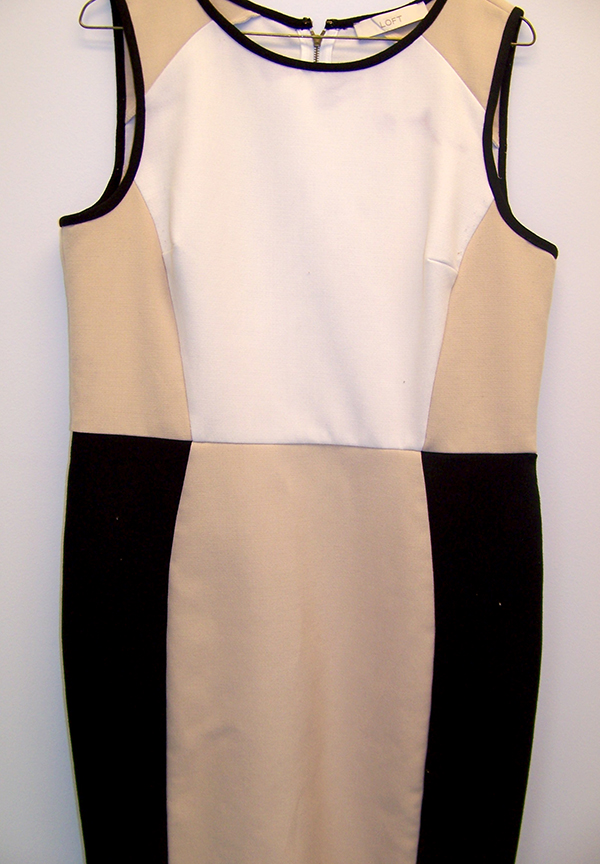 from a blend of polyester, rayon & spandex. The care
label simply states: dry clean with the corresponding
International Code Symbol.
The problem: Tests show that during proper
professional drycleaning in any approved cleaning
solution the black fabric dye bleeds, resulting in
transfer of black color onto the lighter fabric panels.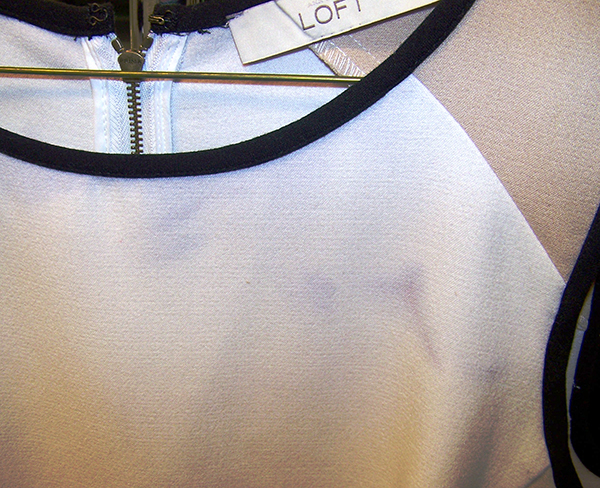 Whos responsible? The manufacturer since the black
base fabric was not able to withstand any drycleaning
method without bleeding, fading and adverse dye
migration.
What to do: This dress should be returned to the
retailer or manufacturer.
RN#: None CA#: 57421
Ann Canada, Inc.
Wholesaler, Manufacturing, Retailer
5600-100 King Street West
Toronto, ON Canada M5X 1C9
Ph. (416) 642-2396 or 888-563-8444
www.anninc.com